Wiltshire 1st XI win back to back T20 double headers against Dorset
Game 1 : Wiltshire won by 2 wickets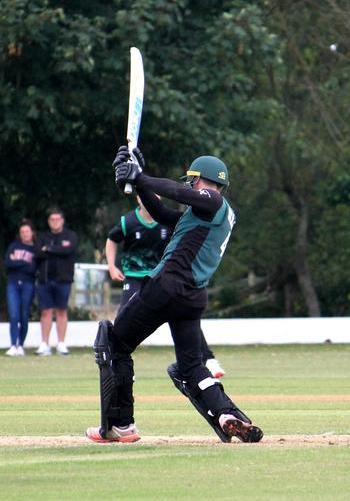 Dorset hosted Wiltshire in a T20 double header on Sunday. The start was delayed by an hour due to rain, but the first game got underway at 12;00 noon with Dorset batting. Neil Clark set the fielding tone for the day with an excellent running, diving boundary catch in the first over – Matthews ct Clark b Lintott. Dorset skipper Luke Webb, 24 is always a danger and he was accelerating when a powerful shot was well held by Luke Evans off Connor Taylor's bowling. An excellent fielding display saw wickets tumble with regularity. Arthur Godsal took a wicket thanks to another catch from Neil Clarke. There were two superb caught and bowled wickets with Brad Dawson removing Michael Porter and then Joe King taking Tom Robinson out of the game. Wicketkeeper James Regan got in on the act with a sharp stumping. The fielding display was completed with Tahir Afridi running out both George Pardoe and Ed Bartlett and Luke Evans running out Josh Digby. Jake Lintott was the pick of the bowlers with 3 for 11 from his four overs including Ed Ellis LBW.
In reply Wiltshire had troubles of their own with the score on 26 with 3 wickets down, but skipper Ed Young 25, Jake Lintott 28 and Brad Dawson 25 steadied the ship and put the momentum back in our favour. A late flurry of wickets put the pressure back on Wiltshire with 6 runs needed from the last 3 balls. However, Arthur Godsal 10 not out stayed firm and won the game with two balls to spare as he despatched the next ball for 6 to give Wiltshire a 2 wicket win.
WILTSHIRE WON BY 2 WICKETS
Game 2: Wiltshire won by 50 runs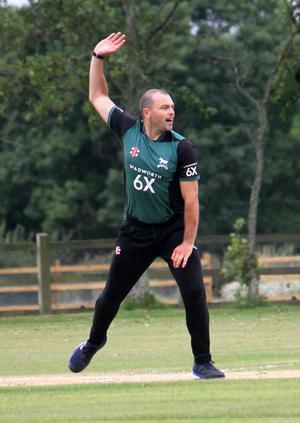 In the second game Wiltshire batted first. James Regan 39 and Jake Goodwin 28 put on a rapid 70 for the first wicket. Neil Clark 44 and Ed Young 22 maintained the momentum and allowed Wiltshire to post an impressive 160 for 6 with Tom Penycate, 3 for 42, being the pick of the Dorset bowlers.
The pace was too much for Dorset who lost wickets with regularity. The Connor Taylor/Luke Evans combination again saw off the dangerous Luke Webb. This time the roles were reversed with Luke Evans bowling and Connor Taylor taking the catch. Harry Fisher 30 offered some resistance until Tahir Afridi had him caught by Brad Dawson. Ed Ellis, 19, was beginning to look settled when Connor Taylor took another catch to send him on his way. Jake Lintott added to his first game tally with another 2 wickets (4-0-18-2), but this time Joe King also took 2 wickets (2-0-13-2) as Wiltshire tightened their grip on the game. Jake Goodwin played his part with a catch and a run out with Jake Lintott took a catch and Joe King a run out. Will Harries came in for Arthur Godsal and he maintained the high fielding standards while also bowling 3 overs of considerable pace.
WILTSHIRE WON BY 50 RUNS
All in all a very successful days cricket for Wiltshire with all squad members contributing to the success in two notable victories.