Support Fund
Wiltshire Cricket Limited Talent Pathway Support Fund
Overview
Wiltshire Cricket Limited recognises that to participate in talent pathway cricket incurs an inevitable financial cost. The Wiltshire Cricket Talent Pathway Support Fund recognises that individuals and their families at all levels within the pathway make significant sacrifices and financial contributions to support and enable participation within the various aspects of the programme; from winter coaching through to summer matches.
To better support children who may be suffering from financial difficulties or whose family circumstances mean they are at a disadvantage relative to their pathway peers, Wiltshire Cricket Limited has made available a limited Support Fund to eligible young cricketers.
Eligibility
The scheme is open to any girl or boy selected for a Wiltshire Cricket Talent Pathway programme, starting from Under 10s through to Under 18s and including both Development and County level programmes.
What will we fund?
Wiltshire Cricket recognises that there are some key areas of cost relating to participation in talent pathway programmes, and therefore the Support Fund will seek to support the following:
Winter Coaching Programme registration fees
Summer Fixture match fees
Talent Pathway clothing
Criteria for applying
To be eligible to apply for the Support Fund, the child must have been selected for either a winter coaching programme or summer pathway squad.
As part of the application for support through the fund we will ask for disclosure from applicants about their financial circumstances. The information received will be treated in the strictest of confidence.
As part of the application, applicants will be invited to explain why they need support from the fund. Within this, we will look for evidence one or more of the following:
Their family is undergoing significant financial hardship or;
They are in receipt of Pupil Premium and/or free school meals
Their family is in receipt of government benefits including universal credit
They are a university student that currently qualifies for maximum maintenance loan or grant support.
They are completely estranged from their parents or;
They are living in local authority care or;
They are currently caring, unpaid, for a friend or family member who due to illness, disability, a mental health problem could not cope without the cricketer's support.
Please note that funds are limited. Grants from the fund are discretionary and therefore there is no guarantee that an application will be successful. When considering each application, Wiltshire Cricket Limited will take a majority view as to which application/s will support the greatest impact at that given point. Applications will be decided on a case by case basis and no decision of Wiltshire Cricket Limited will create a precedent for future cases.
When can you apply?
Applications for a Support Fund can be made at any point throughout the year, although we anticipate two main windows:
In the autumn following selection letters, to support with cost of Winter Coaching Programme fees
Ahead of the summer to support with cost of Summer Matchplay match fees and clothing
Please note that awards are made for the current year only. Recipients can apply again for the following year and will be considered again alongside all other applicants.
Our key principles
In administering our Talent Pathway Support Fund, we will adopt the following principles:
We will work in partnership: Wiltshire Cricket will be open to working with partners with appropriate expertise in support of promoting access to cricket; such partners can include (but are not exclusive to) local/ national charities, schools and/ or local authorities.
We will use data to inform our approach: Retention (and analysis) of applicant data will play an important role in supporting the continued effectiveness of the fund , with the approach applied will be in accordance with existing data protection regulations.
We will learn and continuously improve: An end of year report will be produced detailing the approach applied and key considerations/ ongoing learning which will be presented to Wiltshire Cricket Board, with periodic updates also being provided to the Board.
We will not assume: Representatives of Wiltshire Cricket will have an open mind in understanding what barriers may exist in preventing access to cricket or fulfilment of potential within the game, with equal weighting places on both of these elements – access to the game and access to fulfilment of potential in the game.
We will seek feedback: Wiltshire Cricket will endeavour to secure feedback from those awarded funding/ support In order to support an analysis of effectiveness and impact.
We will implement effective governance: Wiltshire Cricket will award support/ funding through a clear governance structure that supports an open minded and objective assessment of need.
We will assess our approach after 2 years: Principles relating to levels of support and funding awarded will be considered by the awarding panel over the initial two-year implementation and learning phase of the programme – with consideration given to how the fund can maximise its impact through a balance of breadth and depth of funding awards (in pursuit of its access aims).
Accessibility is key: The application process will be made as accessible as possible. Consideration will therefore be given to applicants access to IT/ Wi-Fi and both written and spoken language skills. While data will be securely retained electronically, this will not require a digital application from all applicants. All efforts will be made to make the process accessible to all.
How to apply?
If you would like to apply to the Talent Pathway Support Fund please contact [email protected] for more information or complete our Talent Pathway Support Fund application form.
Wiltshire Cricket will also promote details of the Talent Pathway support fund to all players selected for talent pathway programme at the point that they receive their notification of selection.
All applications will be formally replied to, in writing communicating the outcome of the application
If successful, how will it work?
If successful, we will provide a discount code to the cricketer to enable them to fund the costs for which we are providing support
What if not successful?
If an application is unsuccessful, we will try to signpost cricketers to other potential areas of support. We also have the option, under the discretion of Wiltshire Cricket Limited, to stagger payments for our talent pathway programmes if this helps to make the programmes more financially affordable.
For any queries relating to any of the above information, please contact Pete Sykes: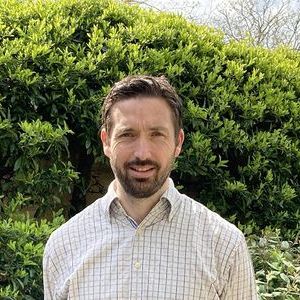 Pete Sykes
Managing Director