Wiltshire Cricket Boys Talent Pathway 2020-2021 - Information on new Structure and Invitation for Nominations from clubs
Firstly, all at Wiltshire Cricket hope this message reaches everyone well. 2020 has undoubtedly been an incredibly challenging year for us all and at certain points at the start of the summer there were very real concerns that we would lose a whole season of recreational cricket. With that in mind, we believe that the collective Cricket community will be able to look back with a great deal of pride over what has been achieved this summer. Cricket has been the first team Sport to return and in Wiltshire the cricket community has mobilised itself incredibly well to provide Cricket at all levels across both junior and senior cricket, girls and boys.
As we look ahead to winter, there is clearly a lot of uncertainty over what will happen with the virus. However, at the time of posting this message we are awaiting the release of ECB's government approved guidance for Cricket indoors and on that basis we are proceeding with our plans for our winter programmes. Within this message you will find important information on changes we are making to our Boys Talent Pathway programme and then, importantly, details of how clubs can nominate players for trials for the Boys Talent Pathway programmes this winter.
Changes to the Boys Talent Pathway Structure:
In recent weeks, the team of county boys coaches in Wiltshire have been engaged in a process of discussion and consultation regarding the best structure for our Boys Talent Pathway. Driving these changes has been a desire to create a structure that is truly representative of what a Talent Pathway should be, and that can be properly resourced in terms of facilities and coaching workforce. The desired outcome of these changes is a talent pathway that provides the best possible experience for the players that are selected to be involved. Here is a look at the new structure:

Boys Talent Pathway Structure Detail (why the changes, what the structure achieves, how it will work):
Phases of the Pathway – We have created four distinct phases of the Pathway, with the programmes looking the same at each phase. By creating the structure above we move towards a pyramid structure that sees the highest number of players involved at the bottom, with the number of players involved at each phase of the pathway gradually decreasing like a pyramid structure. This addresses some of the imbalance that has existed in the previous boys pathway
Winter Coaching Programme Groups – Each box above effectively represents a group that will have a winter coaching programme. So, for the winter there will be 15 Boys Pathway sessions delivered by Wiltshire Cricket
Summer Matchplay – In terms of summer matchplay, the plan is as follows:

U10s and U11s – The players involved in the three winter training groups will start the seasons on equal footings and will receive a programme of intra county Cricket. As the season develops, a county squad will be selected to play in a series of inter county fixtures
U12s and U13s – At both U12s and U13s there will be a main county team that play their normal series of fixtures and there will also be a Development team at each age group that plays a series of fixtures against Development teams from other counties
U14s and U15s – At both U14s and U15s there will be a main county team as normal. There will also then be a Development team at each age group formed out of the winter development programmes, fringe county players and high performing club players. They will play a series of fixtures against Development teams from other counties
U18s – There will be a series of fixtures for both an U18s and an U18 B team

Number of players on pathway – Overall, across the pathway there will be slightly less players involved than in the previous structure. However, a guiding principle behind this structure is that we want a pathway that is:

Truly about representative Cricket, and is therefore a significant progression from club cricket
Linked to the above, of a high quality, both in terms of players and in terms of coaches working on the programme

Lead Coaches – An aspiration of the programme is that the appointed county coach will work across all of the winter progammes for their age group, thus providing a consistent voice for the whole of that age group. It is hoped that this will help with movement of players between county cricket and the level below, which will now be known as Development Cricket. By the coach having 'ownership' of their age group it will help them to have knowledge of all players involved in the talent pathway from within their age group. This will help to address some of the issues that exist currently whereby county coaches and district coaches aren't always able to communicate easily.

Linked to this point is the fact that for this to work, the programme does need to be slightly smaller at certain stages of the pathway because we want the level beneath County Cricket to be of a standard that both challenges existing county players and also provides a stepping stone from club cricket for those players involved in the development programmes

Support Coaches – It is a continued aspiration that this structure will provide Coach Development opportunities. There will be opportunities for existing district coaches and prospective new coaches to work on both the county programmes and development programmes, and in doing so work alongside the lead county coaches. Also, with the development teams playing fixtures in the summer there will be a continued opportunity for those coaches to run representative teams in the summer
Nominations, Trials and Selections
Today (11th September), Wiltshire Cricket has sent a letter to all club junior coordinators with the above information and also detailed information on the nomination process and criteria for clubs. If any clubs have not received this or need a copy re-sent, please contact Pete Sykes at: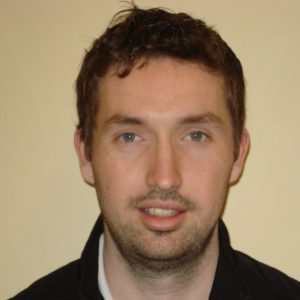 Pete Sykes
Managing Director
Nomination and Trial timeframes
As with previous years, the trial process will continue to be managed centrally by the Wiltshire Cricket office.
With this in mind, the process for nominating, trialling and selecting players will be as follows:
| | |
| --- | --- |
| Date | Detail |
| 11th September 2020 | Nomination Letter sent to Clubs with Junior Sections |
| By 23rd September 2020 | Clubs to have replied to this letter with their nominations for players to attend district trials. These nominations should be sent to Ali Goddard at ali.goddard@wiltshirecricket.co.uk using the attached Nomination Spreadsheet |
| By 30th September 2020 | Ali Goddard will contact all nominated players to invite them to trials and to inform them of the date, venue and time of their district trial. |
| 3rd/4th or 10th/11th October 2020 | Trials will take place |
| By 23rd October 2020 | All attendees at trials will be sent letter via email confirming selection or non selection for winter coaching programme |
If you have any queries regarding any of the above information or if clubs are unsure of the process to follow when nominating players please do not hesitate to contact the Wiltshire Cricket Limited Development Office, via either Ali Goddard or Pete Sykes: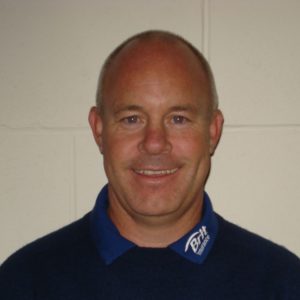 Ali Goddard
Head of Junior Cricket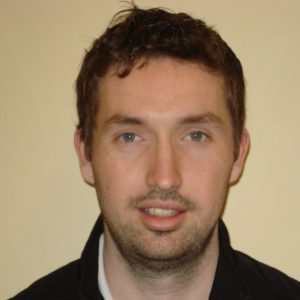 Pete Sykes
Managing Director