Wiltshire Cricket Girls Talent Pathway 2020-2021 - Nominations now open
Wiltshire Cricket are pleased to announce that we are now accepting nominations from clubs for the girls winter coaching programmes being run across the county starting January 2021.
Who can clubs nominate?
Wiltshire Cricket does not run a girls programme at district level, but we do run a two coaching programmes at Under 11s and Under 13s age groups levels.
Under ECB guidelines for girls programmes, we deliver one coaching programme only for the Under 15s and Under 17s age groups.
For the above reasons, we will be looking to select approximately 28 to 30 players at Under 11s and 13s levels and 14 to 16 players at Under 15s and 17s age groups.
Levels of Player Performance
Note that all programmes are aimed at performance development, not participation. Therefore the Under 13s and 15s will be entirely hardball in format and delivery.
Players at Under 13s age group and higher must have hardball experience.
Due to ECB guidelines on hygiene for the sharing of kit, Wiltshire Cricket will not be able to provide hardball batting equipment for use at these trials.
Players not bringing their own batting equipment will therefore not be able to bat as part of their trial.
The Under 11s trial will include elements of hardball bowling and softball batting and fielding. Therefore hardball experience would be an advantage, but not essential for this age group.
The Under 11s winter coaching programme will develop players hardball skills and experience throughout the twelve weeks of the programme.
A reminder that the Under 11s Intra/Inter County matches will all be hardball in content.
Trial timeframes:
Note that trials will take place OUTDOORS over the weekend of 10th and 11th October.
Under 11s trials will take place INDOORS later in the Autumn, once we have completed a promotion with the primary schools in the county.
Date

Detail

18th September 2020

Nomination e-mail sent to Clubs with Junior Sections

By 30th September 2020

Clubs to have replied to this e-mail with their nominations for players to attend county trials.
These nominations should be sent to Ali Goddard at ali.goddard@wiltshirecricket.co.uk.
Nominations should be received for U11, 13, 15 and 17s age groups

Friday 2nd October 2020

Ali Goddard will contact all nominated U13, U15 and U17s players to invite them to the trials and to inform them of the date, venue and time of their trial – NB – Under 11s girls trials will take place later in the Autumn, hopefully indoors

Weekend of 10th and 11th October 2020

County trials take place

By 31st October 2020

All outdoor trials attendees will be sent letter via email confirming selection or non selection for winter coaching programme
Returning your club nominations
Please note that all clubs have been sent the full nomination information, together with nomination spreadsheets to be completed. The deadline for returning nominations is Wednesday 30th September. If you need a copy of the nomination information re-sent to you, or if you have any queries about the above process, please contact Ali Goddard: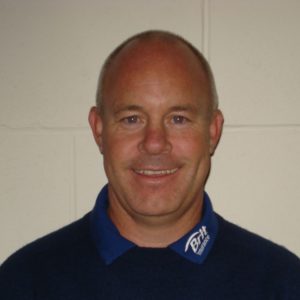 Ali Goddard
Head of Junior Cricket