Wiltshire Women fall short of targets but make promising start to ECB T20 campaign.

Wiltshire Women fell short of the totals set by Dorset Women in the first round of T20 double headers in the ECB Women's T20 competition at Broadstone CC, but made a promising start to the season ahead.

Wiltshire's County Women's team travelled across the border to neighbouring county, Dorset on Sunday 25th April for the first round of the Women's T20 competition. The 2021 competition sees teams from across the South West region compete in a number of T20 double-headers, accumulating league points from both fixtures.
Despite the result of both fixtures favouring Dorset's Women, the Wiltshire squad were not disheartened by their performances. Women's Head Coach, Sam Dent, mentioned that he was "impressed by individual performances during the two fixtures and despite the result, we have made a promising start to the season. It's clear to see the hard work at training is beginning to pay-off and the squad are keen to learn and build upon this performance".

Wiltshire started both fixtures with the ball and struck early in both innings to dismiss one of the Dorset openers. Consistent run scoring from the remaining Dorset top order put them in the driving seat at the change of innings for both games. Wiltshire's batters fought valiantly to chase the totals, keeping wickets in hand for both fixtures, but steady bowling from the opposition kept Wiltshire under the required rate in both innings.

Notable performances include Emily Smith's resilient 37 and an unbeaten 61 in the respective fixtures. Other valuable batting contributions were made by opening batter, Bella Lowton (6 & 37) and captain, Isla Thomson (32 & 21*). A trickier day for the bowlers as they contested against a high-scoring and talented Dorset opening batswoman (79* and 115*), but split a total of 6 wickets between the bowling group. (Plus 2 run outs from Emily Smith).
Full match scorecards for both fixtures can be found here: Wiltshire Cricket Board (play-cricket.com)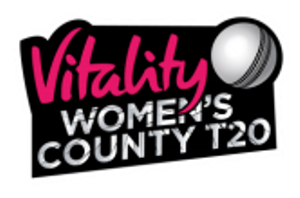 Upcoming Fixtures:

Looking ahead to the next round of the Vitality County Women's T20 competition, Wiltshire draw a home clash against Devon Women on Monday 3rd May, at Corsham CC (10am and 3pm).
Devon come to Wiltshire after two convincing victories over Oxfordshire in the first round of their campaign.

Wiltshire Women's Head Coach, Sam Dent has already released the squad details and hopes to build on the promising start to the season and bounce back against a strong Devon side.

As it stands, the Wiltshire Women's 1st XI will feature;

- Emily Smith
- Bella Lowton
- Isla Thomson (C)
- Lily Harffey (wk)
- Libby Hughes
- Meg Emms
- Anna-Mae Shearn
- Vickie Hathway
- Victoria Stone
- Abby Rucker
- Harriet Jones

Unfortunately, under Step 2 of the ECB/Government Covid-19 guidelines, spectators are not currently permitted at cricket fixtures.

The guidance states: "Spectators are not currently permitted at Step 2. This does not apply to carers for people with disabilities, adults needed to supervise Under 18s in a safeguarding role or patrons attending the venue for hospitality. Where it is necessary for them to be present, supervising adults should not mix with others from outside their household or support bubble."

As Covid-19 restrictions ease and continually update, the Wiltshire Women's 1st XI would welcome spectators and supporters. Women's county cricket continues to be a great opportunity to showcase Women's Cricket across Wiltshire.

Further opportunities to be involved with Women's and Girls' Cricket in Wiltshire include:

- All Stars Cricket (Click Here)
- Dynamos Cricket (including several Girls-only programmes) (Click Here)
- Girls' Cricket Festivals
- Women's Soft Ball Cricket Festivals
- Women's Soft Ball Cricket Leagues
- Women's Championship (Hard Ball Pairs)
- Women's Premier League (Hard Ball T20)

For more information on the above, please contact Sam Dent (sam.dent@wiltshirecricket.co.uk).