Wiltshire CCC fall to NCCA defeat against Herefordshire
Wiltshire CCC v Herefordshire CCC
NCCA Trophy @ Warminster CC - 20th June 2021
Start time 11:00am – rain delay – Actual start time 4:30pm
Game reduced to 19 overs per side because of rain delay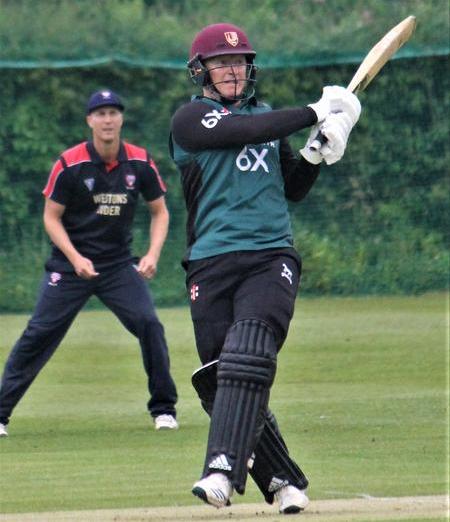 Herefordshire won the toss and elected to field. Wiltshire were forced to make changes from their victorious side from the previous game with Dorset. This was forced upon them because of injury and unavailability with perhaps the most significant being the absence of skipper Ed Young being obliged to self-isolate having been in contact with someone who had tested positive for Covid19.
The game eventually go underway and Head coach Tom Morton and Gloucestershire prospect Will Naish got things moving quickly. Tom anchored the innings and top scored with a valuable half century (52) before being the last wicket to fall. Will Naish showed his intent with successive balls hit out of sight in an exciting cameo with 19 from 9 balls. At the tail end of the innings, after the departure of Tom Morton, Arthur Godsal 17* and Dave Bromley 17* pushed the score on to an acceptable 140 for 6. Dave Bromley hit a magnificent 6 to close the innings.
Herefordshire skipper and former Worcestershire professional Matthew Pardoe opened the innings with C Smith. These two had already put on 43 when Smith was caught by Joe King off the bowling of Tahir Afridi. This brought N Hammond to the crease. The game swung dramatically in Herefordshire's favour when Pardoe cleared the ropes 3 times in succession in one over on his way to 50 before being bowled by Joe King. Hammond went on to score an undefeated half century of his own (54*) and was joined by Zain Ul Hassan 21* to complete the task with a total of 144 for 2 from 14.2 overs.
Thanks to Warminster CC for hosting the match and offering excellent hospitality throughout the day. Thanks also to the groundstaff who worked tirelessly to enable the game to go ahead.