Agonising defeat for Wiltshire 1st XI against Oxfordshire in thrilling final day
NCCA Championship match between Wiltshire CCC and Oxfordshire CCC at South Wilts CC, 1st – 3rd August 2021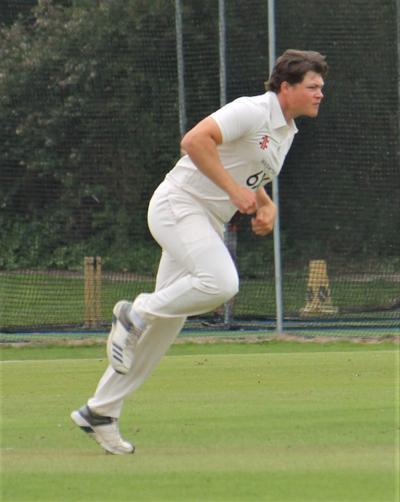 Wiltshire won the toss and elected to bat first. With the score on 22 for 4 this was not looking good. The first day was curtailed by the weather with only 22 overs bowled and Wiltshire limped to 37 for 4 at close of play. The second day saw Wiltshire dismissed for just 97 with only Chris Aubrey 51 making double figures. The seam attack of seasoned professional Gareth Andrew 4 for 36, Alex Chapman 3 for 21 and Pravdeep Chahal 3 for 28 tore through the Wiltshire batting. In a valiant damage limitation bid the seam trio from South Wilts inflicted their own misery on Oxfordshire. Matty Burton 5 for 73, Josh Croom 4 for 41 and Arthur Godsal 1 for 21 soon had Oxfordshire back in the changing room with just 204 on the board and a first innings lead of 108.
Wiltshire had a few testing overs to survive at the end of the day, but Will Wade and Jack Mynott saw off the threat and were there on the final morning ready to eat into Oxfordshire's lead. Gareth Andrew struck again to have Will Wade trapped lbw, but Jack Mynott with a splendid 104 and Jack Stearman 41 enjoyed a partnership of 122 and saw Wiltshire take a lead which they built on throughout the day. Ed Young 49, Ben Draper 35 and Brad Dawson 56 not out enabled Wiltshire to make a sporting declaration at 314 for 6 declared at tea with a target of 208 for Oxfordshire to chase in 28 overs.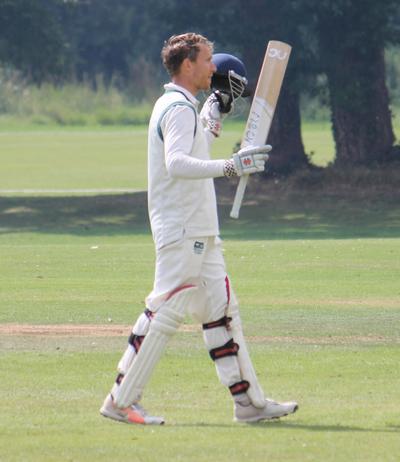 Oxfordshire rose to the challenge with Marcus Campopiano, 86 from 66 balls, leading the way until he was caught by Josh Croom on the boundary from Brad Dawson's bowling. Freddie Smith 39 and Tom Cosford 50 lent good support, but eventually Oxfordshire entered the final over needing just one run for victory. Gareth Andrew showed that he can bat as well as bowl as he struck the second ball for 4 to secure the victory for Oxfordshire with 4 balls to spare. Despite the disappointing result there were positives for Wiltshire to take into their final game with Cheshire at Alderley edge on 15th August – go well gentlemen!